CounterRisk
New skills to deal with the risks of counterfeiting in consumer goods for children

NOOC for consumer organisations
Free and open online nano-course
How to avoid buying counterfeit children's products
Counterfeit children's products: a risk to the health of the most vulnerable, the environment and the economy
Specific course for consumer associations, organisations and authorities that educate EU consumers
REady in 2023

NOOC for businesses of children's products sector
Free and open online nano-course
Protect your intellectual property rights and improve the competitiveness of your business
Learn how new technologies can help you protect your product and improve its safety
Course specially designed for staff of SMEs in the children's products sector
Ready in 2023
NOOCs CounterRisk
Miniature training pills with videos, lessons, images, reading material, activities, tests, infographics, etc. on intellectual property, children's product safety and new technologies applied to product safety and protection.
Tools that integrate blockchain technology and gamification during the learning process by awarding tokens to users.
Have fun with case studies using augmented reality.
Learn the way that suits you. The training materials can be used in a structured approach over the course or independently. Take the pill you need at any time.
Videos are also available on our YouTube channel
Reuse CounterRisk materials whenever and however you want in your company/organisation, in your classroom or in your new campaign.
Materials are available under a Creative Commons License
Characteristics
Specifically for consumer products for children (toys, childcare or children's furniture).
Available 24 hours a day, 365 days a year
Free and available in 5 languages
Accessible from any (smartphone or tablet (iOS/Android device)
You only need an internet connection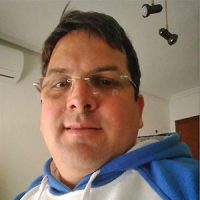 ALEXANDER SÁNCHEZ
He graduated in Computer Science, is an Expert in Distributed and Parallel Computing and holds a PhD in Computer Science and is a University professor. He is author of several scientific articles in his field of work: Data Science, development of computer vision algorithms, machine learning, image and natural language processing and digital signal processing for neurofeedback.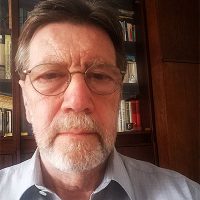 JIRI STASTNY
He graduated from the University of Economics in Prague, Faculty of Organisation and Management. He has 15 years' experience as director of trade and marketing at the Czech Union of Producers Coop. Since 2011, he has been Executive Vice Chairman of the Czech Toy and Game Association and manager of European projects, (projects: SME in Dialogue, MARKETING, ALIANCE, ISIP, SAMNIC, iBUS, Ecom4Children). He has also worked as a lecturer in the field of management and marketing, and has an extensive range of published works. He speaks Czech, German, Russian and English.
News
On October 21st, the third transnational meeting of the CounterRisk project with all project partners was held at AIJU headquarters. During the meeting,..
Read More →
On October 14th, a webinar was held on the new European product safety regulation proposal and its impact on counterfeit children's products, one..
Read More →
The partners of the European CounterRisk project, led by AIJU, are making progress in the development of the NOOC, an open online nano..
Read More →
Stay updated on the project
Subscribe to our newsletter and you will receive the latest developments by email.
I WOULD LIKE TO SUBSCRIBE